NxROS
NxROS (Next Generation Restaurant Ordering System)
In recent years due to explosion in Mobility and Mobile First approach, restaurants has realized the potential of mobile power and willing to deploy mobile solution to solve their day to day problem through technology to increase sales and profit. Restaurants owners are looking for ways to reduce wait time for tables, increase sales and provide high quality of services.
ZealTech's NxROS (Next Generation Restaurant Ordering system) software product will solve these challenges using Mobile/tablet solution to restaurant owners.
NxROS is focused to provide hassle free services to restaurant customers. When a customer walk in, they will be seated/will find a seat. Each table will have a tablet which will have this application installed. Customer will be able to browse restaurant menu, pricing. They will able to place their order without waiter's help.
NxROS provides end-to-end solution for a restaurant owner to take the food orders directly from table using tablet application and synchronize these orders to Kitchen system. Restaurant owners will also be able to modify and update pricing of food, images and food descriptions using backed User interface, which will be synchronized back to tablet application. NxROS is an effective tool for restaurant owners who operate on a highly competitive environment. The capabilities of the integrated NxROS system includes following:
Ordering
Recipe/Menu Management
Payment Processing
Inventory Management
Loyalty Card Management
Offers and Discount
Social Integration
Various Reports based on predictive business intelligence system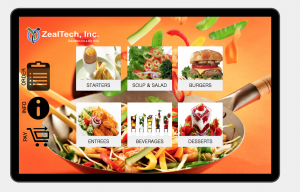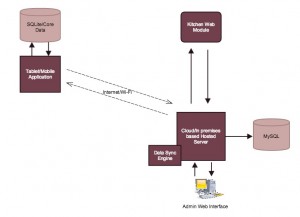 Why NxROS
Sales Boost
Reduce wait time
Increase Customer satisfaction
Increase Profit
Integration with existing POS
Customer data analysis
Real time customer feedback
Tablets enable more detailed descriptions of the meals.
Tablets are said to eliminate order-taking errors from the waiters.
In the kitchen, there is less confusion as everything is now written clearly.
With the visuals, you know exactly what you're going to get in your plate
The service goes quicker
Tablets are said to allow cutting the labor expenses
It's tech, It's all very futuristic, so it's fun!
Customers feel more involved in the process