What is AI Computer Vision?
Artificial Intelligence (AI) is a branch of computer science in which human-like intelligence is replicated by machines. AI requires Big Data Analytics due to the machine needing to learn certain behavior based on the data it's fed. The more data it has, the more accurately it can respond to situations it's presented with.
Computer Vision is a field of artificial intelligence that trains computers to interpret and understand the visual world. Machines can accurately identify and locate objects then react to what they "see" using digital images from cameras, videos, and deep learning models.
Our AI Computer Vision Solution for Workplace Safety & Compliance
Add AI Computer Vision capabilities to your existing cameras for detections in PPE violation, fire & smoke, mobile usage, the gowning process, intruders, pilferages, and more.
Alert
We will send out mobile alerts or email notifications to make sure that the timely events are notified to the manager, so that any violation detected can be attended to on time and help in preventing any further accidents.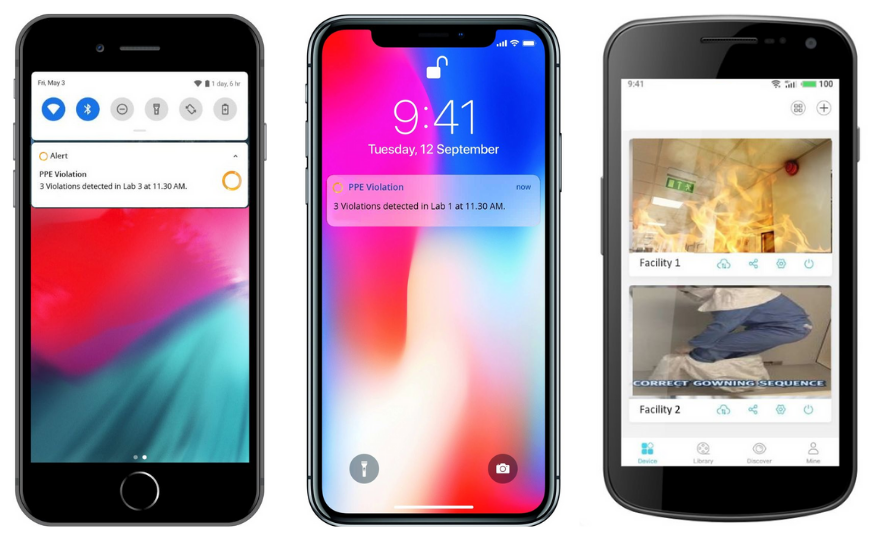 Analyze 
The dashboard will give meaningful insights into your violations detected by RayVision. The dashboard will help managers take necessary actions to strategize and maintain safe working environment.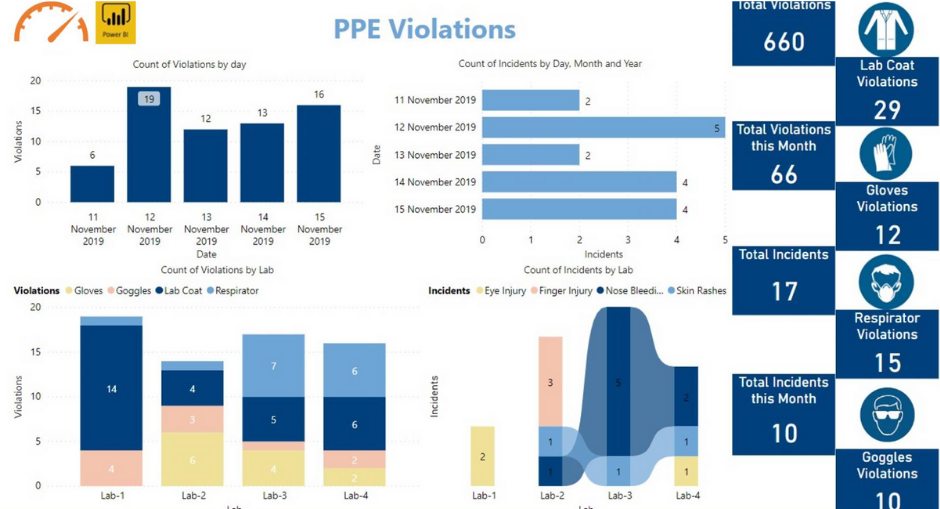 Compliance & Regulatory Requirements
Quicker Response to Issues
Replace Monitoring Manpower
CONTACT US FOR QUESTIONS OR A DEMO